Time to start Your sailing adventure
Our most popular options:
Belgian coast: 1 or more days.
France: minimum 2 days.
Zeeland: minimum 3 days.
UK: Minimum 2 days (London 5 days)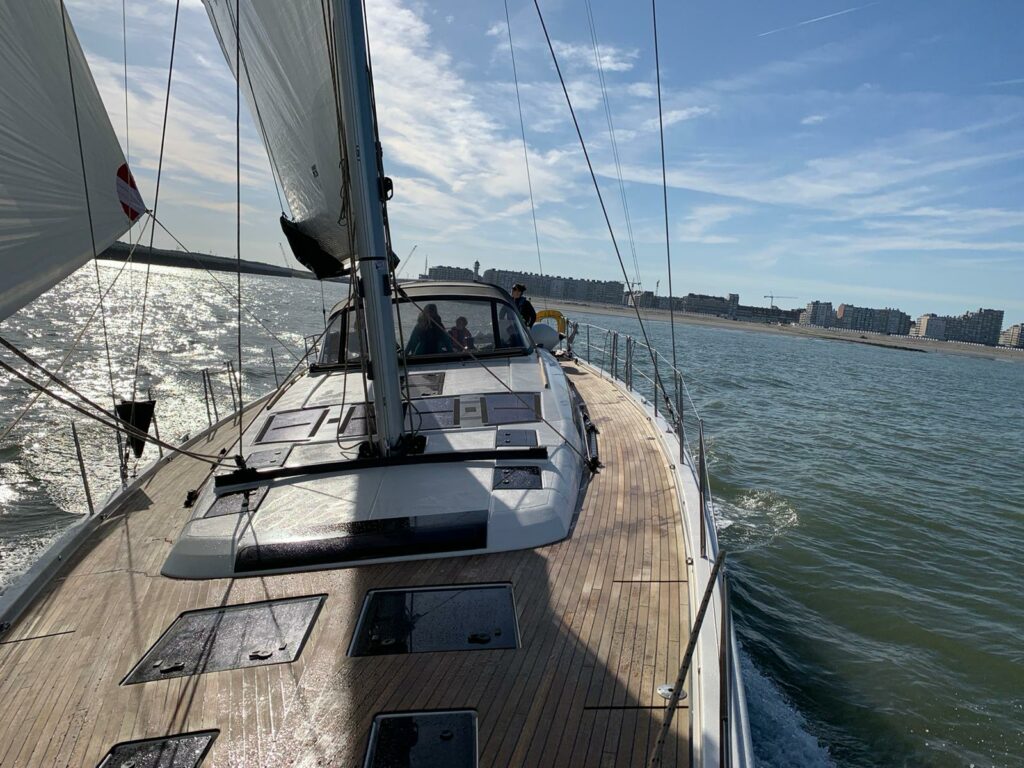 Half-a-day discovery
Live an exceptional moment at sea with your family or friends. Entertain your clients or staff and discover the magic of sailing.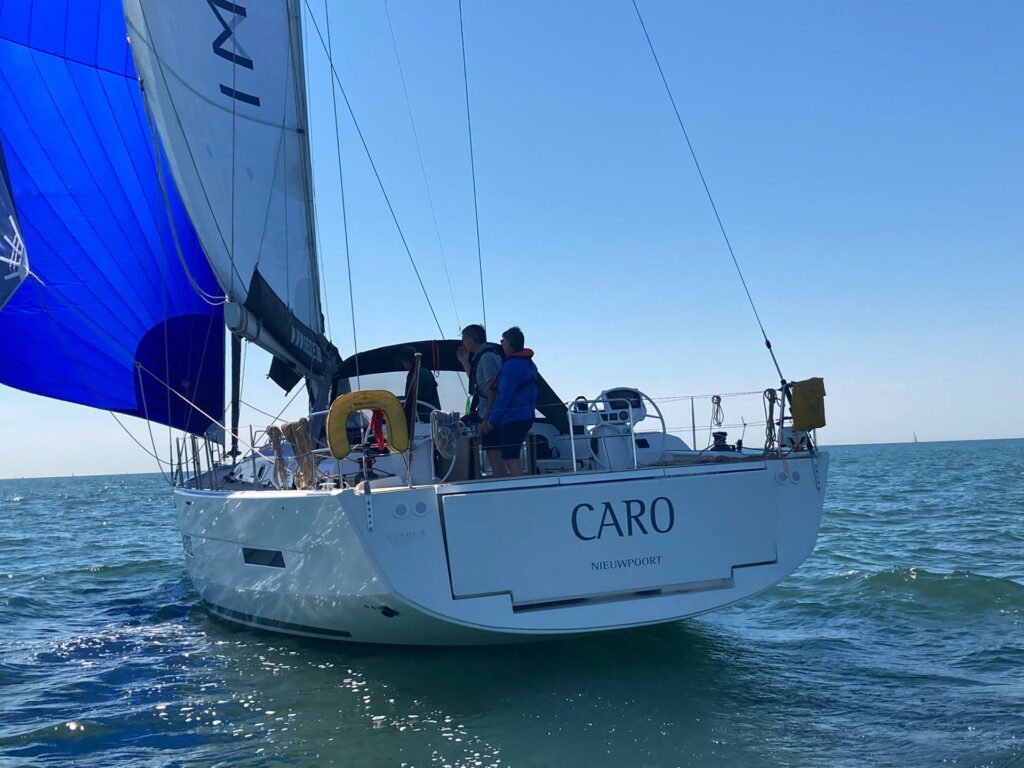 One day sailing trip
A day trip can consist of a trip to Ostend, along the coastline.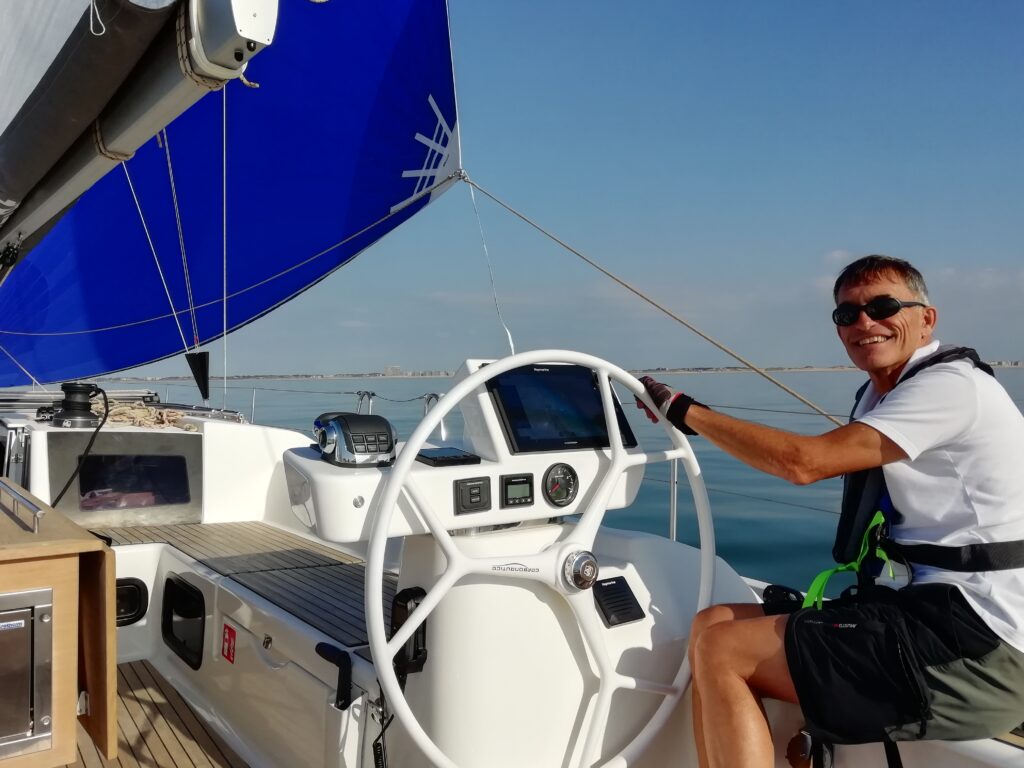 Courses
We combine practice and theory and teach you how to drive a sailboat in 3 days. Quick and efficiently , Max 4 attendees. Coaching: You want to improve your knowledge, theory and practice on board your own sailboat.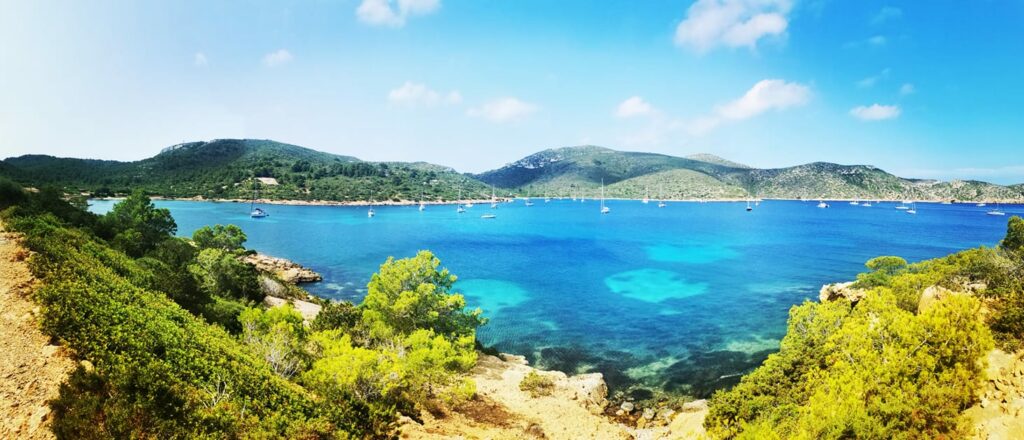 Discover the Mediterranean
Fun Sail Events organises magical Mediterranean trips leaving from Denia and Balearic Islands. Do you dream of sailing into the sunset? Treat yourself to a unique holiday! With Fun Sail Events, learn to sail, discover amazing spots when moored at the marina, have a dip in turquoise waters, or anchor in a bay and sleep under the starry skies. Contact us to discuss your plans.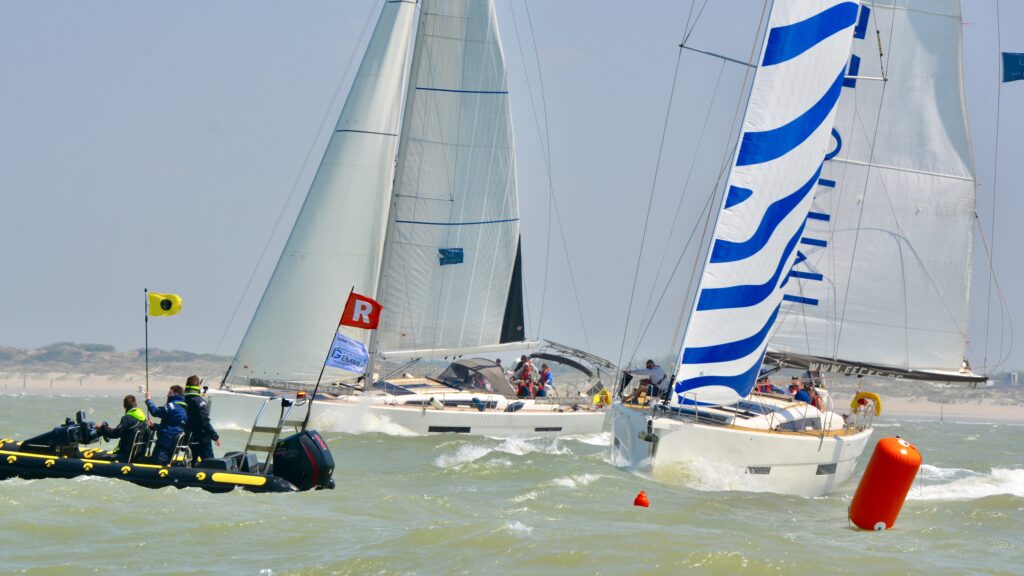 Regattas
Do you have a competitive spirit? We have exactly what you need! A regatta is a sailing race among several boats. The winner is determined after 2 or 3 rounds. The ideal option if you're looking for a unique and motivational experience.
Overview
After the interactive introduction in the morning, the team is ready to gather at the starting line. A minimum of 3 sailing yachts, with 6 to 10 crew on board compete in 2 or 3 rounds. Enjoy an unforgettable and enriching experience with your colleagues or clients.
Teambuilding
Are you looking for an activity that will boost the team spirit in your company? During a trip of a few hours you can already learn a number of basic principles. Sailing is an ideal activity to organize as a team building activity. The participants must work well together, , to keep the ship on the right course. If several boats participate, this creates an extra challenge between the different teams.
The base camp are the localization where the boats are available and from where the activity can start.
For more information about which boat is available where, you can check the Fleet page.
Fun Sail Events is a small company that is dedicate to satisfy its client with the best services possible in a controlled environment where security and entertainment are ensure.
Fun Sail Events can organise your event combined with other activities too:
Baptism at sea: boat 10 m 4 pers. 450 € .



Boat 11 m from 650 € for half day (possible without skipper).



Boat 14 m from 950 € incl skipper a day.



ALL prices are Incl VAT.
Interested in taking your patent or taking some advanced courses on your own sailboat:
Coaching on board your ship: 500 €/ day.

 

3 days courses Max 4 persons
1.200 € pp (Excl catering).



ALL prices are Incl VAT.
It is also possible to book several days.
If you would like information about the Balearic Islands, please contact us.
Depending on your budget and number of participants, there are different options:


Half-day sailing trip for a team of 6 pers. on a 14 m yacht: from 750 €.


Full day on a luxury sailing yacht.
minimum 15 m with skipper : 1.500 €.


Prices are Excl. VAT.
Morning Interactive initiation, afternoon regatta.
Based on 3 boats with 8 passengers per boat, including VIP catering (breakfast lunch champagne dinner):

2,875 € per boat Excl. VAT.



RIB speedboat on request



Prices are Excl. VAT.
It is possible to tailor the activity for the company. The time at sea, the amount of people and boat can be adapted to make you dream event come true.

We can take care of your entire event!
The prices above are depending on the activity or season…Contact us for a quote.
Preparation of a sailing day
Wear several layers of clothing    (microfiber underwear, fleece, windbreaker etc.).
It can get cold at sea. You can always remove layers if you get too hot.
In summer, it's best to wear shorts and a t-shirt.
Bring spare clothing to change into afterwards.
Wear clean trainers or deck shoes.
Boots and dark-soled shoes are prohibited.
Sun cream, lip balm, sunglasses with cord.
ID.
Sport bag, NO suitcase!